The Top 21 Websites for HR Professionals

You're busy and you don't have time to spend sifting through the entire internet to find what you need. We've rounded up the 21 best websites for HR professionals so you can find exactly what you're looking for with very little searching. Bookmark a few of these incredible pages, and you'll never have to go hunting for articles, ebooks, webinars, or blog posts again.
The Balance Careers
The Balance Careers is filled with content that makes navigating your career easy. You can find thousands of articles to help you do everything from updating your resume to negotiating a raise. And if you work for or run a small business, they even have a content library just for you: The Balance Small Business. It is the perfect resource for anyone navigating the tricky waters of an SMB.
HumanResourcesEDU.org
Calling all HR students! This site has the 411 on all things HR for undergrads and graduate students, whether they're looking for entry-level HR jobs or preparing for upper-level and executive HR positions. On HumanResourcesEDU.org, you can find educational guides, a scholarship database, career profiles, curated lists of top degree programs, the latest news and editorials, and state-by-state HR job market guides.
Fairygodboss
You don't need a fairy godmother to find incredible HR resources—you only need Fairygodboss, the largest career community for women. It's a hub for career connections, job searching, community advice, and virtual events, and it's tailored especially for women.
HR.com
If you're an HR professional or hoping to become one, then registering as a member at HR.com is a no-brainer. Plus, an HR.com membership is free! With that free membership, you get access to a network of over one million HR professionals, free HR forms and compliance posters, HR certification courses and recertification credit opportunities, over 5,000 webcasts to stream, and more. HR.com has everything you need to stay ahead of the curve.
GenesisHR Solutions
What HR topic do you want to read about? Planning and strategy? 401(k) plans? Benefit plan administration? GenesisHR Solutions has your back. You'll find helpful articles on many of the most important HR topics, plus a host of free guides and resources for small businesses.
HR Bartender
As an HR pro, you can't condone drinking on the job, but that doesn't mean you shouldn't visit the HR Bartender. Designed to deliver insights in the kind of casual and approachable tone you'd get from a friendly barkeep, HR Bartender offers great articles on topics like management strategies, employee engagement, and career advice.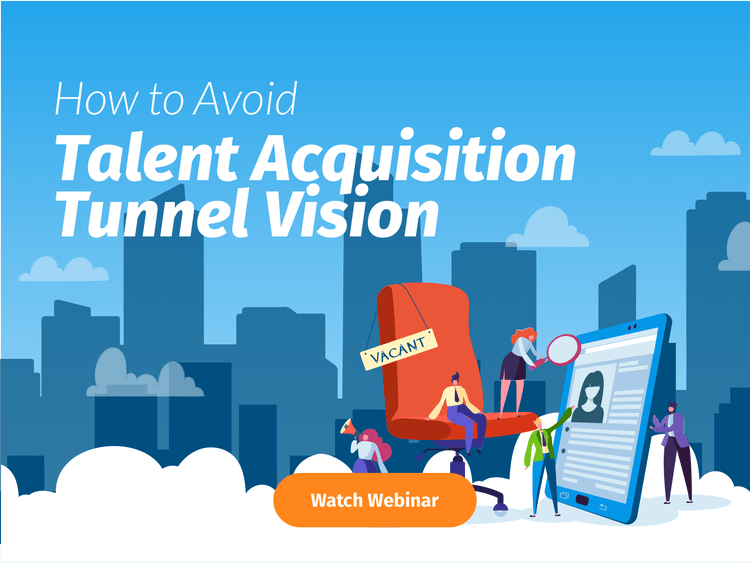 TLNT
This is the perfect site for HR professionals who specialize in talent management. The regularly updated TLNT blog is great, and they have even more to offer with a job board, webinars, and live events for talent management professionals.
SHRM in the News
News junkies rejoice! No need to go combing through news sites looking for HR content. SHRM in the News collects and links articles relevant to HR professionals from your favorite news sources like NPR, The Wall Street Journal, BBC, and USA Today. Plus, while you're on SHRM's site, you can log some of your recertification credits or access some of their many HR tools.
TalentCulture
You can find amazing articles on a lot of websites, but how many sites have their own podcasts? At Talent Culture, not only will you find great resources like articles, webinars, and ebooks, but also their weekly #WorkTrends podcast. If you don't have a lot of time to browse HR websites, listen to this podcast on your commute.
HR.BRL.com
HR.BRL.com gives you all the tools and information you need to help your company stay compliant. Their human resources library is chock-full of the latest information on compliance. While browsing their site, you'll also find helpful time savers like sample job descriptions, salary data, and downloadable HR training tools.
Fistful of Talent
Wondering what your HR, recruiting, and talent peers have on their minds? Fistful of Talent presents opinions from fellow HR professionals so you can get a pulse on how everyone else in your field is feeling about recent trends, news stories, and other hot topics.
HR Morning
HR Morning is staffed by experts in both HR and employment law who take complex topics and make them easy for you to understand. Confusing laws and regulations become easy to grasp with news, articles, and other tools on HR Morning.
CareerArc
According to CareerArc, 79 percent of job seekers are likely to use social media in their job search. Use some of CareerArc's social recruiting and outplacement resources to help you get ahead. You can find even more on these topics on their helpful blog.
Deloitte
Deloitte provides services like consulting, risk and financial advisory, and audits and assurance. Go directly to their "Insights" tab to find everything you need. You can search by topic or by sector so you can find exactly what you need for your job. And check out their Daily Executive Briefing to quickly find the most up-to-date HR and business news.
Human Resources Plus
Find out right away if there are any concerns in your HR department with an HR assessment from Human Resources Plus. You can also find useful support from their employment laws and regulations information, an important dates calendar (When are taxes due again?), and their newsletter.
BPI Group
BPI Group is a global talent authority that helps you shift your strategic focus to your talent. Browse through their latest news and insights to find commentary on current talent trends.
Learn the ins and outs of payroll with our free guide today.
Paychex
Payroll and taxes are always complicated. Paychex can help you sort things out. Their site has valuable thoughts, tips, and tricks on payroll, taxes, employee benefits, business insurance, compliance, and more!
Patty McCord
Patty McCord is the author of Powerful: Building a Culture of Freedom and Responsibility and is regularly interviewed by major sources like Harvard Business Review, Fast Company, and NPR. You can find all her valuable thoughts aggregated in one place at PattyMcCord.com.
HireRight
Each year, HireRight publishes an Employment Screening Benchmark Report that reveals HR professionals' employment screening, hiring, and talent management challenges and practices. You can download the report on their website as well as browse the HireRight blog, resource library, and glossary.
ELI
Be sure you are building a legal and ethical workplace with a bit of help from ELI. Their articles are written by ELI experts, so you can feel confident you are reading current and reliable information. Their fantastic site also features resources like ebooks and videos.
TriNet
You spend all day reading articles and information, so sometimes you just want to kick back and watch a great video. You can browse TriNet's video page to do just that. While you're there, check out their impressive blog.
Bonus: BambooHR
We have to take a second to toot our own horn. On our website, you can learn all about our award-winning software, read up on everything HR on our blog, download free ebooks and infographics from our content library, and watch hundreds of webinars from industry experts.