How a Compensation Strategy Helps You Compete for Talent Want to know why people are resigning? It comes down to their wallets. Low pay is the top reason employees decide to quit, according to a 2021 Pew Research Center survey. The second reason? A lack of opportunities for advancement.
Throwing more money at employees may entice them to stay—for now. A better way to compete for talent, however, is by putting a compensation strategy in place.
An effective compensation plan directly addresses the two major reasons employees leave by defining the "why" behind your salary levels and charting a course for employees' career progression. It will quickly become your blueprint for competing in today's job market. This might not necessarily be news to you—Payscale found that 86 percent of organizations have or are currently working on a compensation strategy, which is a 10 percent increase from 2021.
So why is comp strategy trending? Because in addition to painting a clear picture of total compensation for current employees, compensation plans also help HR and hiring managers navigate the hot topics today's job candidates are asking about, like salary transparency and four-day workweeks.
Median Wage Increase 2008-2020

According to a
Korn Ferry Rewards Pulse Survey
, organizations are giving a significant percentage of their employees a salary increase this year, with the median increase in the U.S. forecasted to be 3.5%.
What Is a Compensation Strategy?
Just like it sounds, a compensation strategy is a plan that brings together all of the ways your company compensates employees. It includes:
Direct compensation, which can be salary and hourly rates and ranges, commissions, and bonuses
Raise schedules and performance criteria
Indirect compensation, which includes benefits, such as healthcare, retirement, paid time off, student loan assistance, childcare, company cars, and more
Perks like flexible working hours, hybrid or remote work policies, or alternative scheduling options
The philosophy behind the organization's choices regarding compensation
Breakdown of Average Cost of Compensation 2022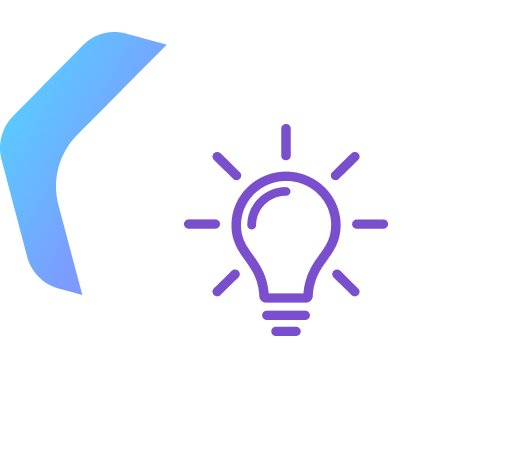 Benefits have a big impact on how you compete.
According to Payscale
, 85% of organizations agree that workplace flexibility is a key driver of employee engagement—12% higher than direct compensation.
Compensation Philosophy
Driving your compensation strategy is your compensation philosophy, which provides a rationale for your employee pay decisions and creates the link between compensation and your company's overall objectives, culture, and financial situation. For example: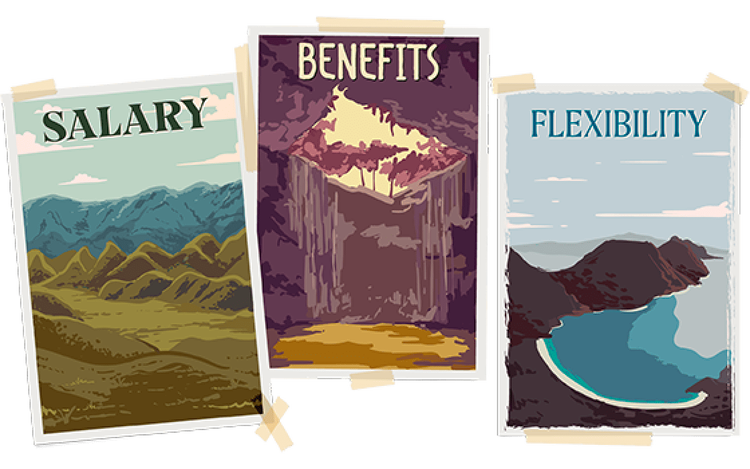 A venture-backed enterprise that is driving industry disruption may dedicate the majority of its budget to pay top-of-market rates to recruit top talent.
A family-owned business may offer mid-range salaries with a more robust benefits package that helps engage and retain employees for the long term.
A bootstrapping tech startup in a competitive field might use flexible scheduling or the promise of generous equity in lieu of a high base salary to attract skilled performers.
It's important to note that there is no right or wrong answer here, as long as your philosophy matches your goals and financial situation.
Mental health or wellness programs

How a Compensation Strategy Helps You Compete
Your compensation strategy has a direct impact on your organization's ability to compete in today's job market in three major areas: recruiting, retention, and performance.
In Recruiting
ATTRACTING CANDIDATES
First, a well-designed compensation plan helps attract qualified candidates to your organization. According to CareerBuilder, one of the top reasons a candidate declines a job offer is because the compensation and benefits are not in line with their expectations.
GUIDING RECRUITERS AND HIRING MANAGERS
With a clear strategy in place, recruiters can focus on finding people whose career goals and compensation requirements align with the company's philosophy and plan.
Having a compensation strategy in place also helps hiring managers handle sticky hiring situations, such as negotiating base pay with a demanding candidate. Understanding pay ranges and wiggle room can provide guardrails that inform managers on where to draw the line.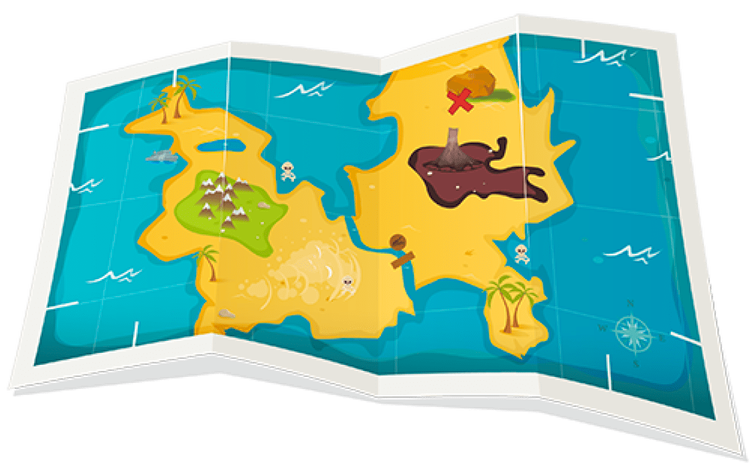 BUILDING LOYALTY & EMPLOYER BRANDING
Your strategy can also help the entire organization understand how evolving market rates impact the way existing employees are being paid. Using your strategy as a guide, hiring and finance teams can navigate each situation based on your business's needs and budget.
For example, when a competitive job market requires adjusting the pay range for a position, a compensation strategy can give existing employees a timeline or benchmark for when and how they will receive a commensurate adjustment. Or, you may define where managers should draw the line on negotiations and move onto another candidate. Either practice can be an important step for building loyalty — especially if employees start sharing their salaries.
In Retention
KEEPING EMPLOYEES MOTIVATED
Compensation strategies can also help companies stay competitive by keeping their talented employees loyal and motivated. By having and sharing clear guidelines on promotions and raises, employees understand what it takes to earn more or move up in the company. According to a study published in World Scientific News, promotion is the most important and effective motivational incentive for employees, encouraging them to hit their career and compensation goals, which can drive productivity within the company.

ADDRESSING RESIGNATIONS
Having clearly defined salary ranges also helps retention by giving managers tools to address potential resignations. When employees get a job offer elsewhere, managers can work with the finance or HR team to generate a counter offer. Managers will have first-hand experience with the employee that can inform their value to the company. By empowering managers with input on retention strategies, you can help reduce churn and achieve a more predictable and manageable turnover rate.
IMPROVING TRANSPARENCY AND EQUITY
In addition, a set plan helps companies drive more equitable compensation, which can also support retention. By basing pay scales on years of experience, skills, and performance measures, companies establish set standards that can help close the gender and racial pay gap. According to Payscale's 2022 Compensation Best Practices Report, 66 percent of organizations say pay equity analysis is a planned initiative in 2022.
Nearly 66% of job seekers are people who believe they're currently being paid below the market rate.
(Source: Payscale)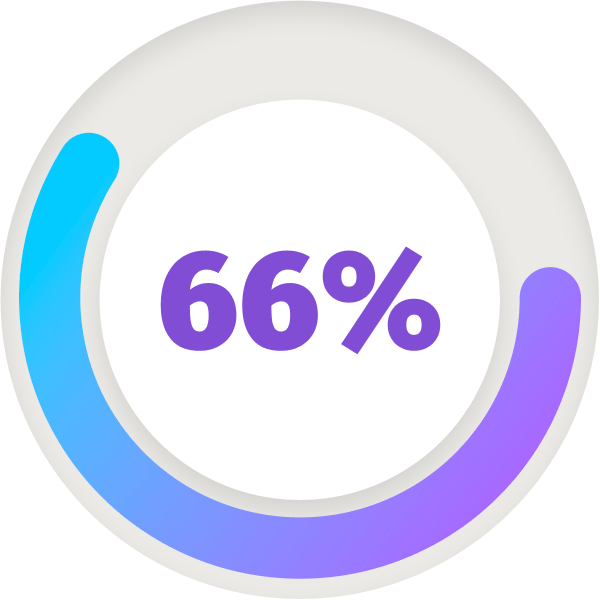 In Performance
FUTURE-PROOFING
Finally, a compensation plan helps you meet goals and run more efficiently, future-proofing your business to remain competitive. Structuring your comp strategy in alignment with your organization's overall growth strategy, for example, can encourage employee behavior that drives your targets by uniting compensation and performance. One method would be leveraging variable compensation plans that reward high-performing employees through individual bonuses, merit pay, or commission. According to a survey by Salary.com, 77 percent of organizations use variable pay plans.
INCREASING ENGAGEMENT
At the same time, the strategy can provide the transparency necessary to reduce the misperceptions that keep employees and prospects from entirely investing in the organization's mission. In a Payscale survey, 57 percent of people who are paid market rates believe they are underpaid, and 42 percent of people who are paid more than market rates believe they are underpaid. Creating a comp strategy that improves pay equity within your organization can give management the tools needed to establish fair practices, address problems of perception, and avoid having to spend time filling vacancies.


AVOIDING RISK
An effective compensation strategy also addresses the need to ensure ongoing financial health. For example, a comp strategy matches your pay grades to your financial constraints—a strategy that's extremely helpful during economic uncertainty, as many companies try to balance hiring and retention with increasingly conservative budgets. In addition, the comp plan helps ensure that your organization isn't jeopardizing its financial health by pulling money away from important initiatives that can support growth and relevance in the marketplace.
Using a compensation strategy to improve pay equity creates a culture of fairness and helps organizations reduce their risk of non-compliance to legislation on discrimination, which could be true or perceived. Pay equity also helps organizations fund growth by becoming or staying attractive to investors who are focused on social responsibility, which includes fair treatment of employees. How to Create Your Compensation Strategy
The responsibility of drafting a compensation strategy might fall to someone in your HR department, to a senior leader, or to a team made up of both. Regardless of who takes the helm, you should develop the plan in partnership with the following teams:
Finance team
Other internal teams that have a stake in building or benefiting from your employer brand
Leadership or executive team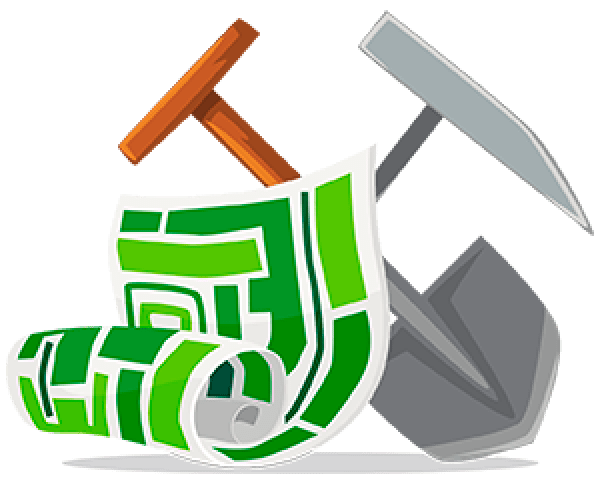 Since you'll need to get leadership signoff when it's complete, keeping the executive team in the loop can facilitate a faster adoption.
48% of top-performing organizations have a person or team in a role dedicated to compensation, compared to 33% of non-top performing organizations.
Here are the key steps you should take to define and develop an effective compensation strategy:
STEP 1
DEFINE YOUR COMPENSATION PHILOSOPHY
Driving your strategy will be your compensation philosophy. Work with C-suite leaders across departments to define yours. Determine what is most important to the organization to reach its objectives. During this step, you can also identify the indirect compensation that meshes with your philosophy, including equity, career growth programs, paid time off, profit sharing, stipends, and more.
STEP 2
SET A COMPENSATION BUDGET
Next, set an overall compensation budget. Wages, salaries, and benefits will likely be the largest expenses on your books. While salary ratios can vary greatly based on your industry, NerdWallet estimates that the amount will range from 40 to 80 percent of gross sales.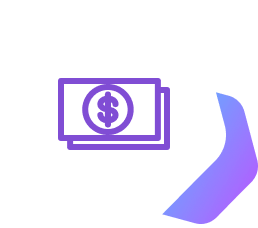 STEP 3
ASSIGN COMPENSATION PACKAGES
With a budget in mind, assign a compensation package to every position in your company, with rates and pay grades based on detailed job descriptions and objective criteria. Be sure to research compensation in your current market so that your budget is in line with your competitors.
STEP 4
SET PERFORMANCE BENCHMARKS
Define the employee review process with benchmarks that align performance and compensation. For example, completion of a formal learning and development program can be one measure that can earn employees a salary increase.
You should also align salary ranges with promotions. For example, top-performing employees should be promoted when they reach the maximum for their pay grade.
STEP 5
EVALUATE FOR EQUITY AND COMPLIANCE
Once you have a draft, make sure it meets your equity and compliance standards. Here's a quick checklist of questions created by SHRM to pressure test a compensation strategy:
Is the overall program equitable?
Is the overall program defensible and would it be perceived by employees to be fair? (It's up to each organization whether they ask employees to review it before implementation.)
Is the overall program fiscally sensitive?
Are the programs included in the compensation philosophy and policy legally compliant?
Can the organization effectively communicate the philosophy, policy and overall programs to employees?
Are the programs the organization offers fair, competitive and in line with the compensation philosophy and policies?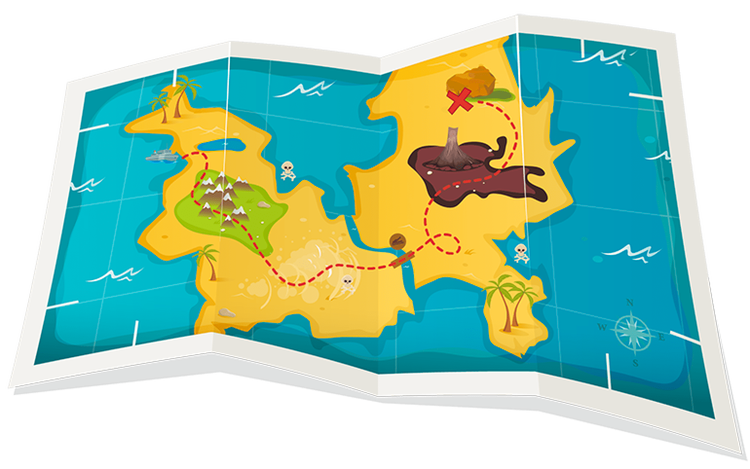 STEP 6
SHARE YOUR PLAN
Once you've drafted your compensation strategy, train your managers on how it will be put into use and how they should talk to employees about their benefits and pay. Also, decide how much you'll share with employees and potential candidates. Unless you've decided to be fully transparent, you'll potentially need to write three versions:
A comprehensive compensation strategy for executives
An employee-friendly "presentation" version that communicates specific points
An outward-facing version, sharing some elements of the strategy with the public for your recruiting efforts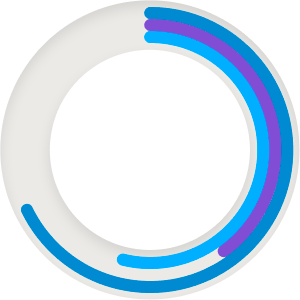 68% of organizations share pay ranges with employees (but only 22% do so in the job ad.)
40% of organizations provide a total rewards statement to employees.
54% do not train their managers on how to have conversations about pay with employees.
(Source: Payscale)
Keep Evolving Your Compensation Strategy
Your strategy is a living document that needs to be updated on a regular basis. As your company and its objectives evolve and as employment laws change, you may need to revise your compensation strategy to match.
And let's not forget two more major reasons to keep reviewing your compensation plan: retention and recruitment. Your hiring needs are bound to change, as are your employees' needs. So if you're experiencing high turnover or you're having a hard time filling positions, it's time to audit your compensation strategy to stay competitive.
One last—but certainly not least—reason to stay flexible is your employees. They're your company's most important asset. A solid compensation strategy will help you recruit and retain a team that helps you stay competitive in the job market and in your industry. By taking the time to create a comprehensive and thorough plan, you can help your company thrive now and in the future.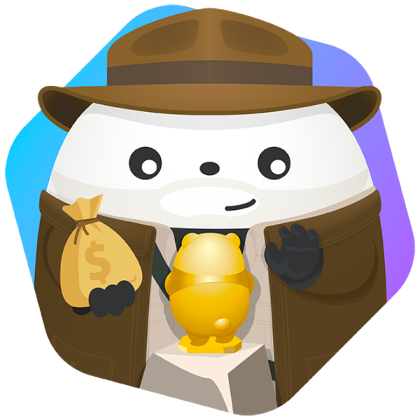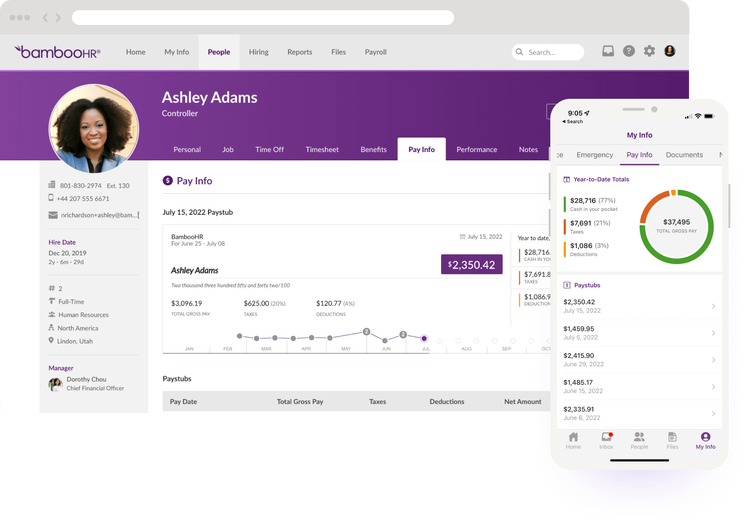 Become the place people want to join and stay.
BambooHR gives you the right tools to invest in every aspect of your employee experience.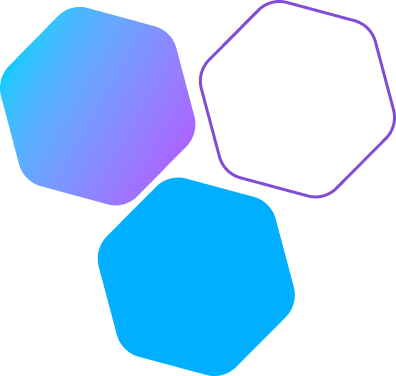 "Working with BambooHR has made payroll easier, smoother, and higher quality. The reporting is accurate and easy to use. By switching to BambooHR, we have cut payroll administration time by 75%."
SANDI LANDON | GLOBAL HR DIRECTOR | TETON OUTFITTERS
Hungry for More? Keep Reading
*Net Promoter, NPS, and the NPS-related emoticons are registered trademarks, and Net Promoter Score and Net Promoter System are service marks, of Bain & Company, Inc., Satmetrix Systems, Inc. and Fred Reichheld.