The State of Human Resources Leadership Report (2023 Data)
Insights Into HR Managers at Top Performing Companies From BambooHR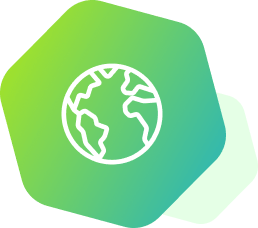 The way we work is in upheaval: COVID-19, hybrid and remote work, the Great Resignation, labor shortages, and Quiet Quitting have changed the business landscape, and human resource leaders have borne the brunt.
As HR themes continue to dominate headlines, the need for excellent human resource managers has never been greater. It begs the question: What does a human resource leader look like in 2023?
We researched HR professionals' careers from the top 100 companies on the Fortune 500 and Inc. 5000 2022 lists, gathering data on their education and experience. Here's what we found.
KEY POINTS
While 100% of the Fortune 100 have human resource leadership, only 35% of Inc. 100 startups have dedicated HR support.
At 81% of startups, women lead HR.
85% of enterprises have DE&I leadership positions, compared to just 3% of Inc. 100 startups.
Startups are rebranding human resources: 39% of startups refer to HR with titles that include "People," such as Chief People Officer, compared to just 21% of enterprise companies.
Just 1 in 5 HR managers hold certifications from the Society for Human Resource Management (SHRM) or other professional organizations.
HR managers at Fortune 100 companies have 4x as many followers on social media as HR leaders at startups.
HR managers are LinkedIn power users, with 80% accumulating 500+ LinkedIn connections.
Are Startups Missing Human Resource Leadership?
Only one-third of Inc. 100 startups have an HR pro on staff, which suggests that startups may be waiting for growth before adding a dedicated HR role to their roster.
The larger an organization grows, the more vital HR becomes, which is why it's no surprise that 100% of Fortune 100 enterprises have an HR professional on their payroll.
While companies face unique challenges and opportunities as they grow, every company needs to manage recruitment, employee engagement, compensation, and benefits administration—not to mention labor law compliance.
Even though HR is an essential part of business operations, 26% of the top enterprise companies don't have a C-level HR role. That means HR is left out of vital business decisions in companies with tens of thousands—or hundreds of thousands—of employees.
Companies With a Human Resource Professional: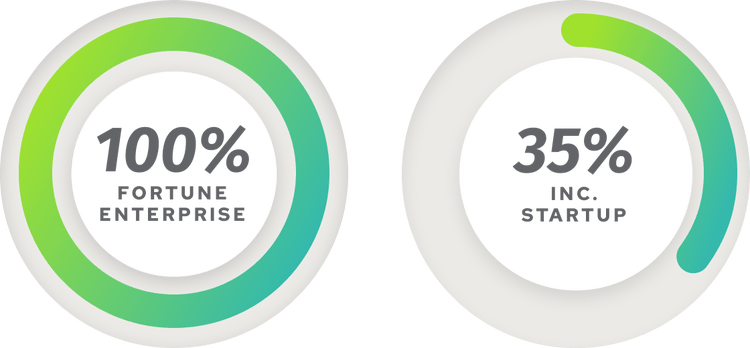 Who Leads HR at Startups and Enterprises?
Companies with female HR heads:

While men are generally overrepresented in the C-suite across American companies, HR is the exception. Women occupy the top levels of HR leadership at 72% of enterprises and 81% of startups.
Is Diversity, Equity, and Inclusion a Priority at Startups?
When it comes to diversity, equity, and inclusion (DE&I), there's a stark contrast between enterprises and startups. 85% of Fortune 100 enterprises have a dedicated DE&I leader, compared to only 3% of Inc. 100 startups.
In general, enterprises have larger HR teams, and can dedicate responsibilities like payroll, benefits, or DE&I to individual roles. Our data reveals that 65% of startups have no HR department at all—meaning they need HR pros who can wear multiple hats and cover a broad range of HR-related functions.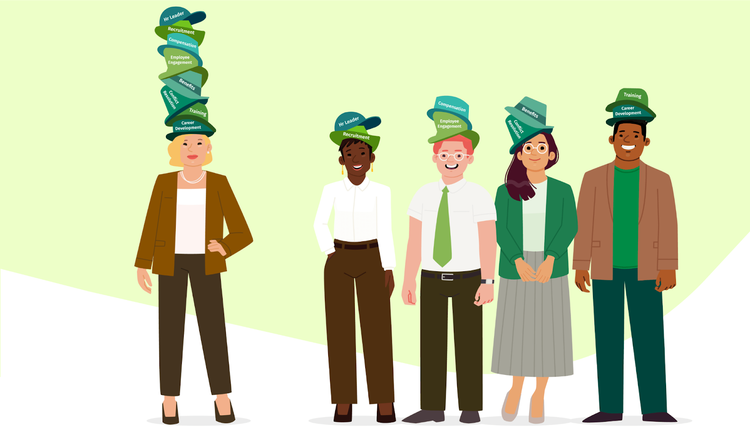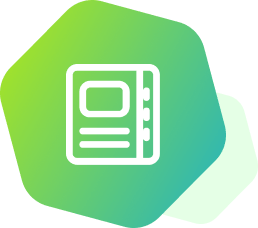 Is a "Human Resources" Title Out of Date?
Over the years, organizations have started to get more creative with their human resource managers' titles.
One of the most popular choices is a title featuring "People," such as Chief People Officer. Nearly 2 in 5 HR managers at startups (39%) currently or previously have used a "People" title.
That's nearly double the 21% of enterprise HR managers whose employers use the typical naming conventions of human resources.
Some other human resource titles used by companies in our report include:
Chief Colleague Experience Officer
Head of Human Capital Management
VP of Talent
Chief of Staff
VP of Employee Success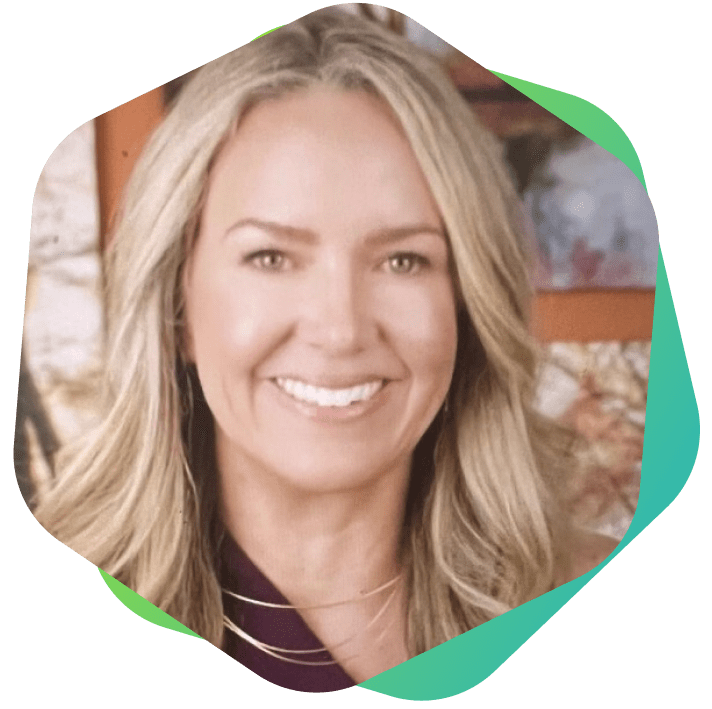 "At BambooHR, we all understand the need to focus on the human part of human resources. Because, guess what? When the people who work for you feel that your business prioritizes their humanity, they won't just treat others in your organization with more care—they'll also do the same for your customers."
Anita Grantham | Head of HR at BambooHR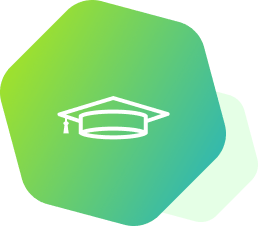 What's the Best Degree for an HR Career?
There's no right way to become an HR manager. The paths to an HR career are varied, complete with diversity in degrees, certifications, and company tenure.
Human resource professionals come from a myriad of educational backgrounds, with most holding a bachelor's degree. This reflects many people's experience in taking on HR duties for their small company in spite of little to no formal training in HR.
The 5 Most Common Academic Majors for HR Managers:

In fact, fewer than 1 in 10 HR leaders have an HR-specific degree. Meanwhile, nearly one-third (31%) have a non-HR or business degree, meaning you can come to HR from just about anywhere.
Some other common degrees include:
Public Administration
History
English
Counseling
Political Science
Electrical Engineering
Conflict Management
Physics
Philosophy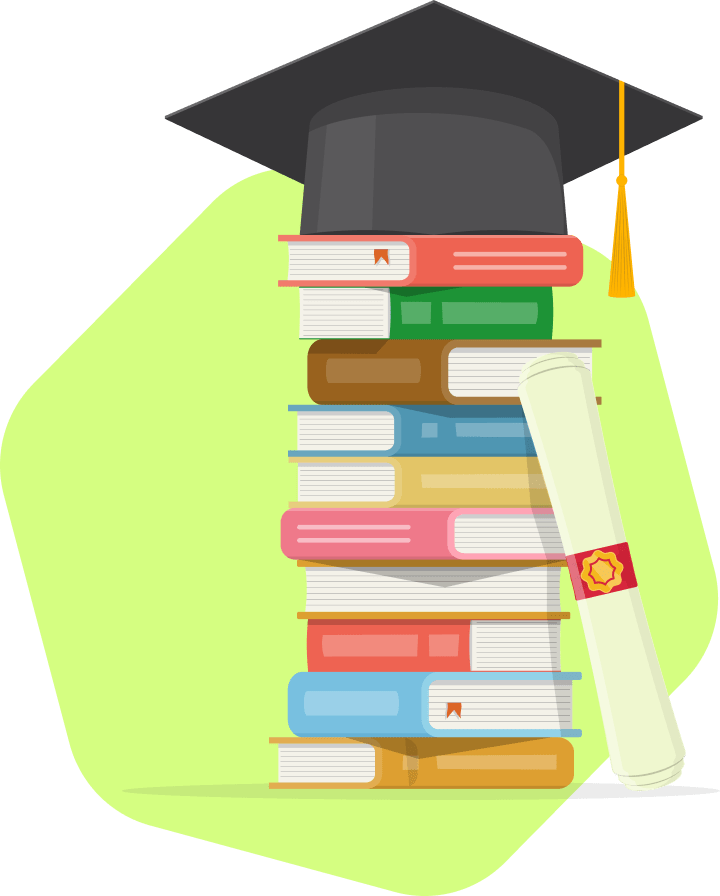 However, when it comes to HR leadership, there's a clear correlation with advanced degrees. More than half of HR leaders (57%) have a master's degree or higher.
How Many HR Managers Have Advanced Degrees?

If you want to be in HR leadership at a major organization, continuing education should be a priority. But if you're thinking you need a degree in human resources in order to reach the executive level, think again.

"When you're hiring an HR professional, seek a wide variety of candidates instead of limiting your talent pool based on a resume checklist. Instead, look for people who add to your company culture—not who just fit the existing mold."
Anita Grantham | Head of HR at BambooHR
Do HR Managers Need Professional Certifications?
Only 1 in 4 HR managers (24%) have a professional certification.
Clearly, an HR certification isn't completely necessary to become a human resource manager. But if you're new to the field or developing your HR skills, certifications can help you gain knowledge and connections.
» Learn More: Everything You Need to Know About SHRM Certification
The 3 Most Common HR Certifications:

What's the Average HR Manager Turnover?
Human resource professionals at the top enterprise companies stick around at their company longer than the average worker, while those at startups tend to jump around a bit more:
76% of enterprise HR managers have worked at their current employer for three years or more — and nearly half (48%) have worked there for 7 years or more.
Nearly 1 in 5 of enterprise HR managers (17%) have been with the same organization for their entire career.
The majority of HR managers at startups (83%) have been with their current employer for 3 years or fewer.
More than 2 in 5 HR managers at startups (44%) have worked for 6 companies or more.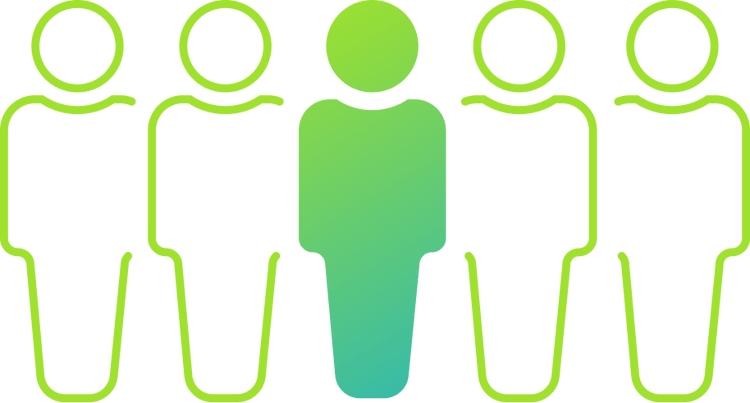 By comparison, the median tenure for all hourly and salaried workers in the U.S. stands at 4.1 years, according to a January 2022 report from the
Bureau of Labor Statistics
.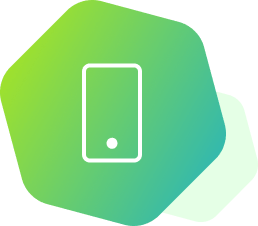 Should HR Managers Be on Social Media?
These days, social media use is strictly professional for HR pros. And those who aren't active are missing out.
But having a profile is not enough. 2 in 5 HR professionals (41%) have not posted on LinkedIn in the last two months, which is a missed opportunity to engage with current and potential employees and partners.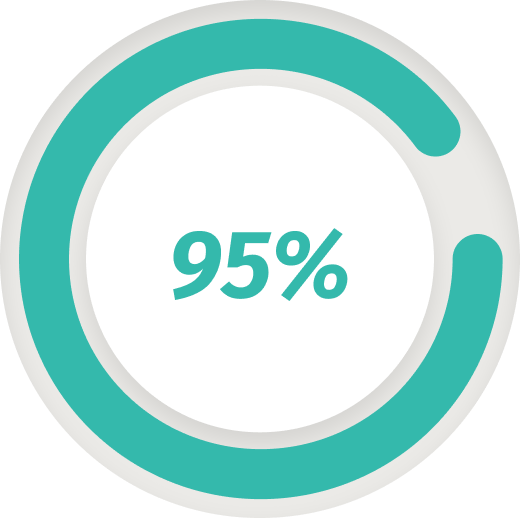 95% of HR managers at top U.S. companies have a LinkedIn profile.
8 in 10 HR managers have 500+ connections on LinkedIn.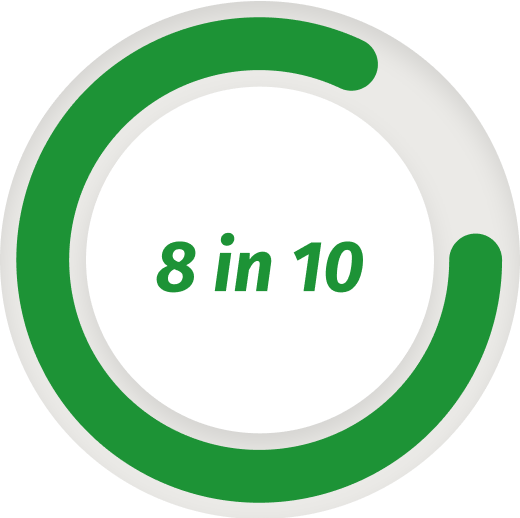 Beyond LinkedIn connections, HR managers can leverage social media to promote their organization's values, share content, and influence potential new hires.
HR managers at enterprises have an average of 7,644 followers, which is more than 4x the average number of followers for startup HR managers, who have 1,731 followers on average.
If your goal is to lead HR at an enterprise company, developing your online presence and gaining a following could help you break in.
LinkedIn Activity: Enterprise vs. Startup

Today, HR managers use LinkedIn to promote their companies and engage with people more broadly across industries and at all levels of employment.
Enterprise HR pros are more likely to post on the platform, whereas startup pros mainly comment and react to others' posts.
LinkedIn isn't always all business, either—a quarter of HR pros also add personal posts and shares to the social networking site as they make connections and pursue career growth opportunities.

"Linkedin is a way to further the mission of your organization and build an employer brand. You just have to be careful—the perspectives you post are attached to the company you're representing. People won't separate your opinion and the company's."
Anita Grantham | Head of HR at BambooHR
How Did We Find Our Data?
Methodology:
BambooHR partnered with Method Research to conduct an analysis of HR representatives from the top companies on the Fortune 500 and Inc. 5000 2022 lists. Using public data available online through LinkedIn, Twitter, and company press releases, Method compiled data on the top 100 enterprise companies from the Fortune list and the top 100 startups from the Inc list and their heads of HR. The sample of HR leaders was n=162 at the time of research due to some HR leaders not having a sufficient online presence or companies not having HR roles. Data was collected from July 14 to October 14, 2022 as each list was published.
About BambooHR:
Serving more than 30,000 organizations and over three million employees worldwide, BambooHR® is the only HR software designed for small and medium-sized businesses. BambooHR makes it easy for growing companies to manage essential employee information in a personalized, cloud-based, and secure system. BambooHR customers include innovators like Asana, Foursquare, Stance, Change.org, Jane.com, and Postmates. With customers in 100 countries, BambooHR's goal is to set HR professionals and organizations free to do great work. BambooHR also hosts more than 30,000 HR professionals at its annual HR Virtual Summit. To find out more, visit bamboohr.com or follow @bamboohr on social media.
HR is Hard. BambooHR is Easy.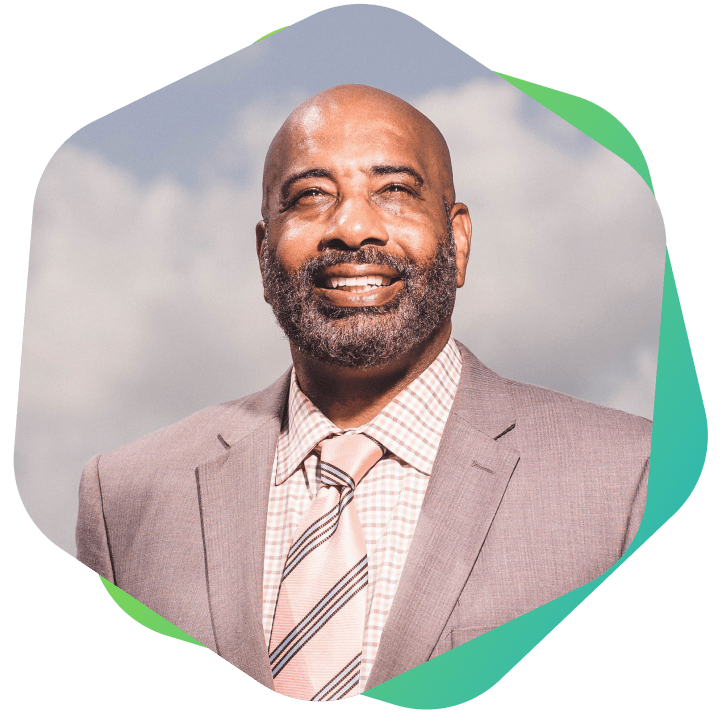 "BambooHR really helps me as an HR leader focus on connecting my employees, managers, and new hires. It does it seamlessly and as part of the product."
Johnny Johnson | HR Director at Medical Clinic of Houston, LLP