An HR Glossary for HR Terms
Glossary of Human Resources Management and Employee Benefit Terms

Generation Z
Who Is Generation Z?
Generation Z (also called Gen Z, zoomers, or post-millennials) is the second-youngest generation, with millennials before and Generation Alpha after. Gen Zers were born between the late 1990s and early 2010s. Currently, Gen Z makes up 20% of the U.S. population.
What Is the Generation Z Age Range?
Most sources agree that Gen Zers were born between 1997 and 2012. So, as of 2023, the Gen Z age range is roughly between 11 and 26 years old.
What Are Generation Z Characteristics?
Gen Z is the most diverse generation so far in U.S. history, with 49% identifying as non-White. They're also called "digital natives" since they grew up after the advent of the internet and during the rise of smartphones.

Moreover, Gen Z faces an unprecedented behavioral health crisis—25% report feeling anxious due to stressors such as global unrest, financial crises, global warming, and educational interruptions due to the COVID-19 pandemic. Fortunately, they are generally open-minded about receiving help from mental health experts.

Although Gen Zers face many pressing concerns, they're known for their idealism. They generally have socially progressive views and advocate for eco-friendly practices and equal treatment of others.
Get the Definitive Guide to Company Culture
A vibrant company culture which supports and nurtures employees—and helps your organization achieve its goals. Created by BambooHR experts, our guide offers a step-by-step plan for leveling up your company culture.
What Does Gen Z Value?
In addition to the above, Gen Zers notably value:
Higher Education: Gen Zers are the least likely to drop out of high school and the most likely to go to college. Skill development is a top priority, and they prefer to learn in interactive ways.
Economic Security: The COVID-19 pandemic negatively impacted about a third of Gen Z's financial security. As a result, 54% of Gen Zers save more money now compared to when the pandemic began. Many have an entrepreneurial mindset and are challenging the traditional work model.
Civic Engagement: About 70% of Gen Zers believe the government should be more active in addressing various social problems. They are also comfortable driving change themselves and engaging in digital activism.
What Advantages Does Generation Z Have?
Gen Zers' entrepreneurial ambition and technological prowess will benefit them as they continue carving out their space in the workforce.
According to a survey of hiring managers, Gen Z offers other advantages such as:
Adaptability and Resilience: Having experienced several economic and societal changes like the Great Recession and virtual learning during the pandemic, Gen Zers can quickly adjust to ambiguity in the workplace and creatively solve problems.
Commitment to Diversity and Inclusion: Having a diverse workforce can lead to enhanced collaboration, more creative solutions, and improved employee well-being.
Social and Environmental Consciousness: Gen Z employees can motivate companies to adopt more socially responsible initiatives and improve brand reputation.
What Generation Z Values in the Workplace
By 2030, almost one-third of the U.S. workforce will be Gen Z. While salary is still an important factor when considering a job, Gen Z values salary less compared to other generations. They are driven by the prospect of doing meaningful work and the chance to be a catalyst for social change.
To effectively recruit and manage Gen Z, companies should:
Encourage work-life balance by offering flexible work schedules, allowing remote work, and respecting their personal time.
Prioritize teamwork. After the isolation they experienced during the pandemic, Gen Z values regular team meetings to feel like they're a part of something bigger.
Offer career advancement opportunities by giving them ownership over meaningful projects, providing professional development resources like industry conferences, and promoting from within.
Prioritize diversity and inclusion so everyone has a seat at the table.
Be committed to social responsibility and implement business practices that prioritize equity and help the environment.
Provide mental health benefits, in addition to traditional benefits, such as telehealth counseling and paid time off for mental health days. Every employee needs relaxation and rejuvenation, but this generation prioritizes it.
Create a seamless hiring experience from application to offer letter.
BambooHR helps you manage and personalize every candidate's experience. Plus, our Hiring Mobile App helps busy recruiting teams collaborate together and keep top candidates engaged.
You might also like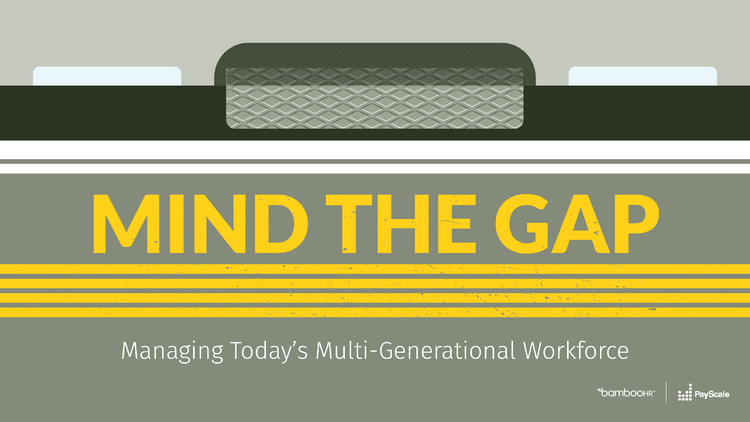 How can organizations adapt to today's multi-generational workforce? Learn how to recruit, manage, and retain employees of all ages in this free webinar.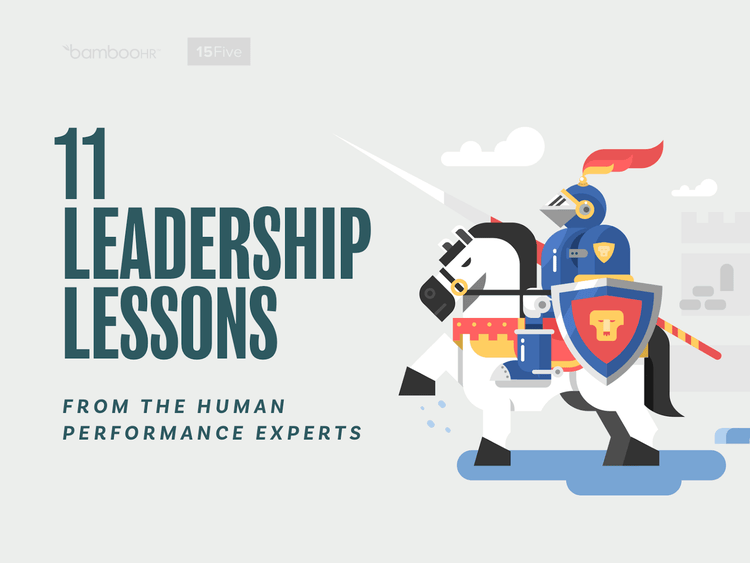 To help you develop the leadership skills you need for today's workplace, BambooHR and 15Five have compiled advice from some of today's top thought leaders on leadership, culture building, emotional intelligence, and management.