An HR Glossary for HR Terms
Glossary of Human Resources Management and Employee Benefit Terms

Human Capital Management (HCM)
What Is Human Capital Management?
Human capital management (HCM) is the set of practices an organization uses for recruiting, managing, developing, and optimizing employees to increase their value to the company. Done right, human capital management results in:
Hiring the right talent
Having all needed skill sets in the company's workforce
Managing employees effectively
Increasing productivity
What Practices Are Included in Human Capital Management?
Human capital management covers a wide variety of administrative and strategic practices and processes including:
Workforce planning
Compensation planning
Recruiting and hiring
Onboarding
Training
Time and attendance
Payroll
Performance management
Workflow management
Reporting and analytics
Compliance
Employee service and self-service
Benefits administration
Retirement services
Applicant Tracking System (ATS)
Recruiting software that helps you hire the best people every time.
What Is the Difference Between Human Capital Management and Human Resource Management?
The terms are often used interchangeably, but they have different meanings. Human resource management (HRM) primarily focuses on core administrative HR functions such as maintaining employee records and administering benefits. Human capital management is a broader term that includes HRM functions as well as strategic functions such as analytics and performance management.
Human capital management works to maximize the value and ROI of the people in an organization. Human resource management works to create and manage the systems and processes that are needed to acquire, train, and retain the organization's workforce.
What Is HCM Software?
Human capital management software handles many of the functions and processes needed for effective workforce management, saving time and money. HCM software is sometimes called a human resource information system (HRIS) or human resource management system (HMRS).
Full-featured software streamlines and simplifies such things as:
Recruiting
Applicant tracking
Onboarding
Employee recordkeeping
Workflows and approvals management
Time tracking and attendance
Payroll
Performance management
Employee self-service
Reporting and analytics
There are many HCM software systems on the market. Their capabilities and advanced functions vary, so it's important to carefully assess your organization's current and future needs before selecting one.
Some organizations buy HCM software that is installed on their own hard drive or server, but most choose cloud-based HCM software as it provides a range of benefits, including access-anywhere convenience, flexible expansion capability, and automatic software updates.
HR software with heart.
BambooHR lets you focus on people, not processes.
You might also like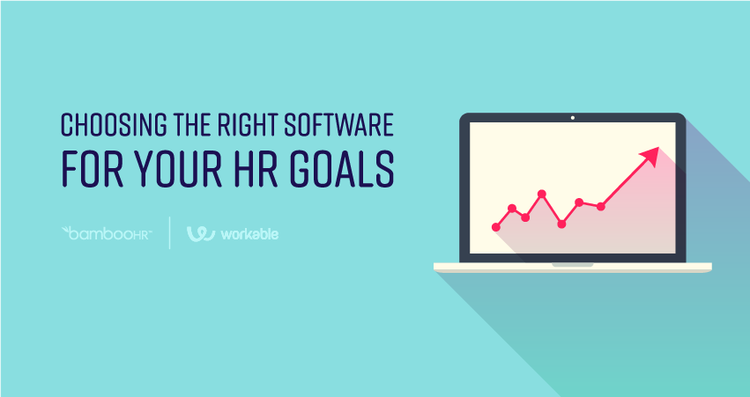 Join BambooHR and Workable as they explain how to choose the top HR software that will help you accomplish your goals, whether you're trying to streamline your hiring process or build your culture.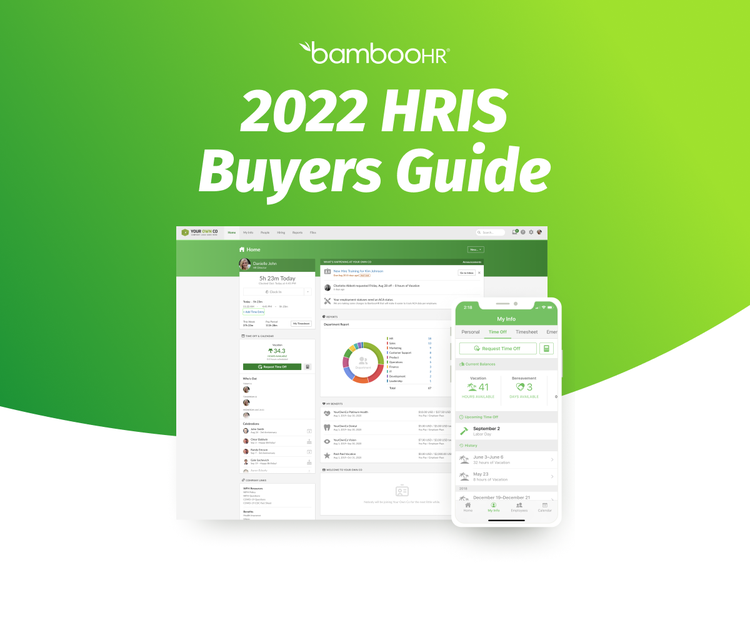 Looking to buy an all-in-one HRIS? This guide gives you a comprehensive overview for how to choose the right HR software for your organization.