The Definitive Guide to People Analytics: How to Make Better HR Decisions
What you need to show up as a strategic partner at your business
In today's business landscape, people analytics offers HR a seat at the strategic table.
Just as other areas of the business bring a data-backed performance narrative to every board meeting, strategic call, and quarterly check-in, HR leaders are also harnessing the power of data through people analytics.
And it's working.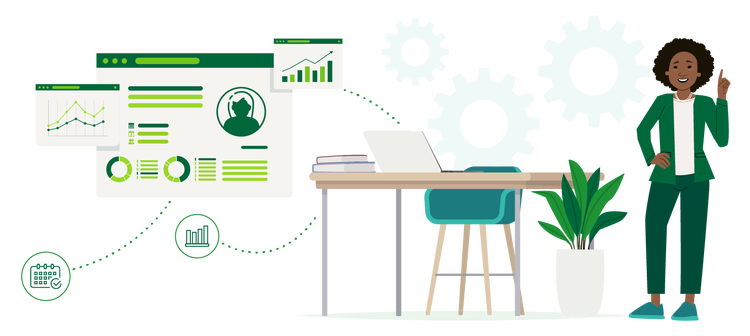 HR teams that leverage data are 10x more likely to be effective at providing insights to top leaders. And companies that excel at analytics are 3.1x more likely to financially outperform their competitors.
Executives are also calling for more data from HR.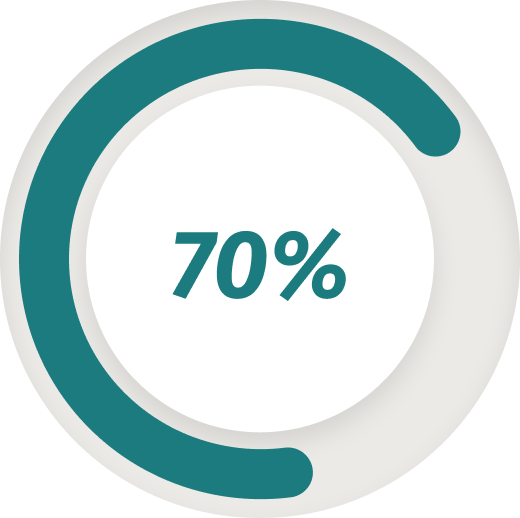 Nearly 70% of executives say that measuring the impact of HR initiatives is very important.
When data showing the impact of HR initiatives is regularly reported on, 56% of executives say it impacts the organization's management strategy a lot.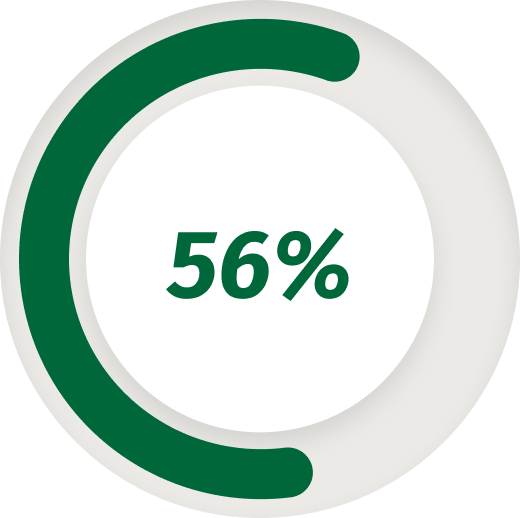 But for many HR teams, drilling down on employee data to find real insights and make business-wide impact can be difficult. Too often data is scattered across multiple systems, data analysis isn't a skill easily accessible on the team, or budgets are tight—no software upgrades or new hires are allocated to help HR really maximize the power of people analytics.
In this guide, we'll walk through the basics of people analytics, the process you should follow to implement insights, the main data you should track, and the tools you can use to get started.
What is People Analytics?
At a basic level, people analytics is analyzing employee information (some call it workforce data, talent data, HR analytics, or people data) to offer better, more strategic insights to help steer your business. With the right tools, people analytics can help drive decisions for things like:
People analytics has evolved over the last few years as more businesses and industries try to make sense of how their people policies and strategies impact their business's performance, specifically:
Why employees leave jobs
How to minimize turnover
How to improve hiring practices
The business impact of turnover
How to boost employee productivity
Employee wellbeing
When HR leaders leverage the employee data they're already collecting to answer business questions, they shift into a strategic business partner capacity and increase the value they bring to their role..
Think of your employee data like kindling—something easily available, often overlooked, but holding immense strategic power when paired with the spark of analysis. Analysis and reporting illuminate the untapped potential of the employee data you're already collecting.

What data does HR need to track for people analytics?
If you're just getting started with people analytics, it can seem daunting to report on and analyze every piece of employee data. Here's the good news—you're likely already collecting much of the data you need to uncover good insights.
The first step is to start with the employee data you have available.
Employee data (e.g., employee records or personnel files) is the most basic building block needed for people analytics. And luckily, it's information businesses already collect for payroll and legal compliance.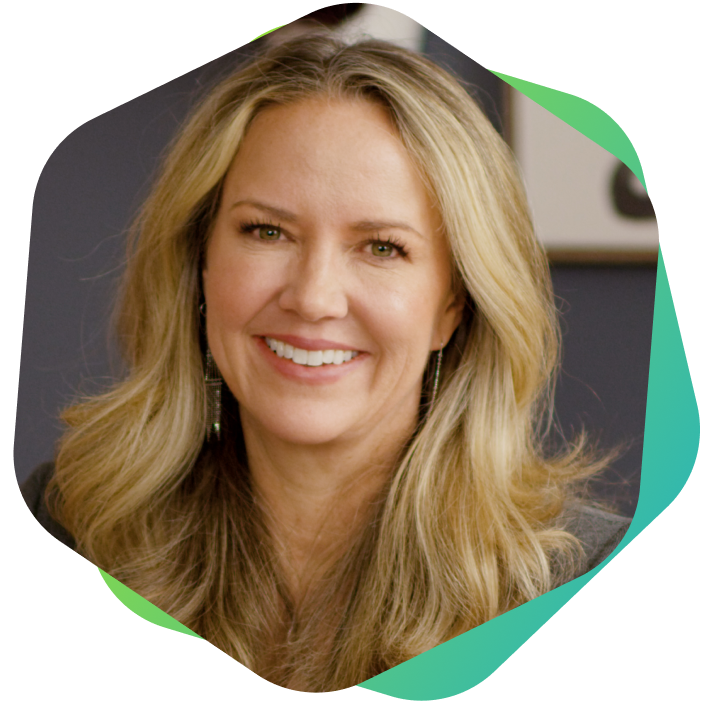 People data is the difference between paper pushers and powerhouse advocates. In HR, if we truly believe that employees drive the customer experience, we would want to be as rigorous around our employee data as we are around our go-to-market and customer data.
Anita Grantham | Head of HR at BambooHR
The chart below maps out the different types of employee data, starting with standard information at the top with the data options becoming more sophisticated as you move down.
Employee & HR Data
Employee personal information
Compensation history
Pay history
Promotions
Raises
Benefits elections
Dependents
401(K) & HSA contributions
Performance and development information
Job evaluations
Peer evaluations
Performance improvement plans
Disciplinary action
Employee satisfaction
eNPS score
Employee comments
Absence rate per manager
Employee turnover
Voluntary turnover
Involuntary turnover
Reason for departure
Employee learning and professional development engagement
Professional licensure & certification
Training completion
Employee wellbeing
Employee wellbeing survey
PTO & sick leave taken
Employee benefit engagement
Enrollment rate by plan/program
Usage rate by plan/program
Business Data
Sales data
Annual recurring revenue (ARR)
Monthly recurring revenue (MRR)
Year-over-year growth
Financial information
Seasonality
Revenue goals
Budget
Production management data
New products
Release dates
Customer engagement
Aligning the people data with the business data creates compelling insights executives crave, like connecting
employee satisfaction
to increased employee productivity and business profits. Data suggests that engaged employees who are more productive
increase company profits
by at least 21%.
What questions should HR ask to find the right metrics?
Not sure what data to review first on your people analytics journey? Think of a strategic HR or business goal that matters to your leadership team, then look at your current HR initiatives to see if you can find a way to connect them.
The best people analytics insights come from strategic HR leaders asking the right questions—more importantly, are the actions you're taking helping the business reach its goals? And if not, what do you need to change to get you there?
Here is a list of questions to get you started. Remember to keep an open mind for other metrics you can use to answer your people analytics questions.
Topics
Questions
Example Metrics to Measure & Analyze
Company objectives
Do employees clearly understand company objectives and goals?
Employee surveys with questions specific to company objectives and goals to understand if company objectives and goals are connected to department and team goals
Employee & business productivity
How can we be more efficient in our business efforts?
Employee absenteeism
Employee turnover
Overtime hours
Self assessments and manager assessments
ROI of HR
business costs & revenue HR programs
What HR initiatives or programs are helping the business save costs or boost revenue?
What HR programs are or are not working?
Quarterly revenue numbers compared to specific employee engagement initiatives
Employee benefit usage compared against employee productivity and quarterly revenue numbers
Employee wellness benefit usage
Recruitment, hiring, HR time savings
How can we improve our recruitment efforts to save the HR team time?
How can we get roles filled faster?
How can we ensure a better match between new hires and open roles?
Time to hire
Quality of hire
New-hire turnover rate
Offer letter acceptance rate
New hire onboarding effectiveness surveys
Employee motivation, Employee engagement, Employee wellness
How can we motivate employees and to increase engagement?
How well do employees understand and contribute toward company objectives and goals?
Attendance
Employee satisfaction surveys (eNPS)
PTO usage
Employee productivity—self assessments and manager assessments
Employee benefits usage, especially those categorized as wellbeing benefits like EAP usage.
Employee retention
Is our employee retention rate high, flat, or low?
Are there specific departments with strong or poor numbers?
Employee retention rate
Voluntary vs. involuntary turnover rate
Turnover rate by manager and department (How much employee turnover per manager is too much?)
Number of internal promotions vs. new hires in a quarter or a year
Employee growth & development
Does our average time to promotion impact top performer turnover?
Number of internal promotions vs. new hires in a quarter and a year
Total top performers compared against total internal promotions vs. new hires
If connecting HR metrics to business initiatives feels like the wrong process for your team, consider working backward with these questions:
What is it that you want to know?
Do you have the information to find the answer?
If you don't have the correct information, how can you find new data to help answer the question?
What is the human story behind the numbers?
For example:
How do employee benefits impact employee retention?
Do you have data that shows employee satisfaction and engagement in regards to benefits? Do you have data on employee turnover?
Do you need to do an employee survey?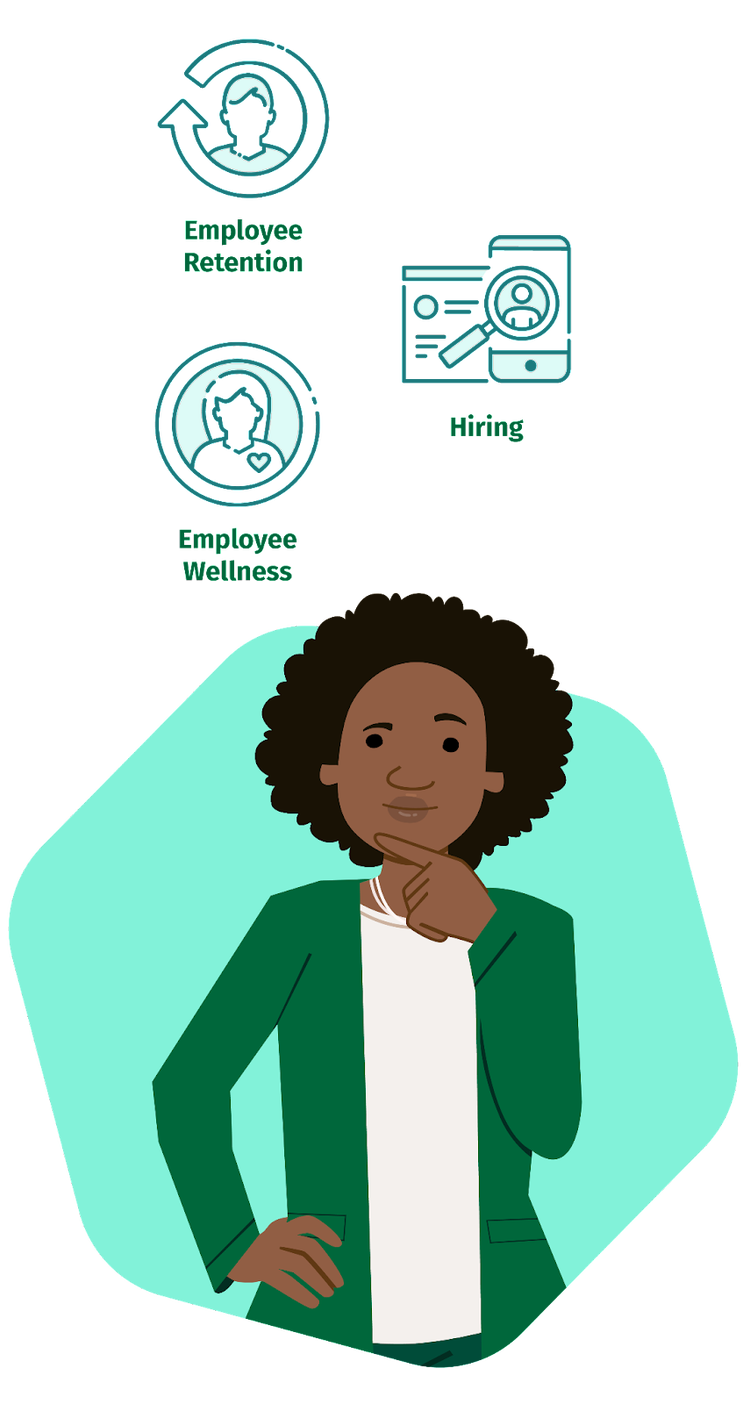 People Analytics in Action
To get more clarity on what people analytics really looks like and how HR can use data to glean more insights for the business, here is an in-depth people analytics example.
The scenario:
You notice higher employee turnover for high performers. You know this is costing the business money and time, but don't know exactly why these employees are leaving.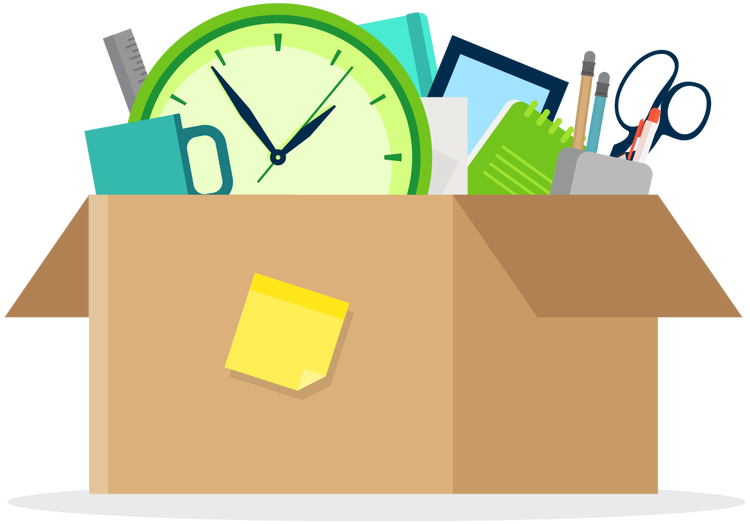 The problem to solve:
How can we reduce employee turnover, especially for top performers?
Key reason to review the people analytics:
Employee turnover can cost businesses up to 33% of an employee's annual salary. Every employee who leaves means more work for the business, including:
Sharing the load of that employee's job with other employees
Posting a new job description
Interviewing potential candidates
Hiring a new employee
Onboarding the new employee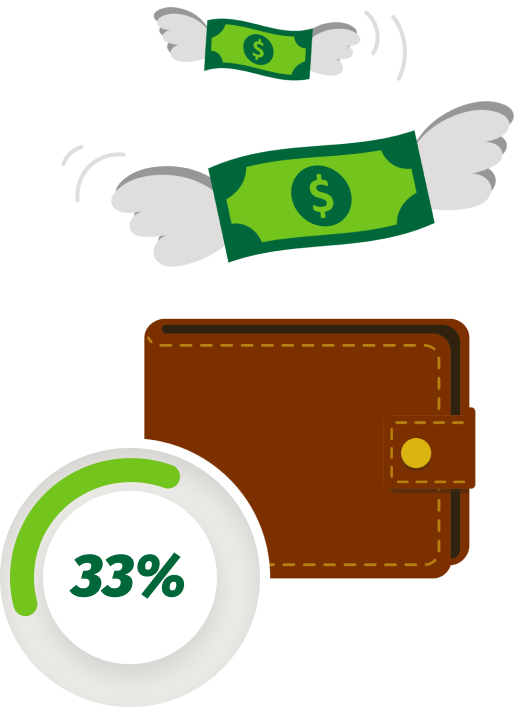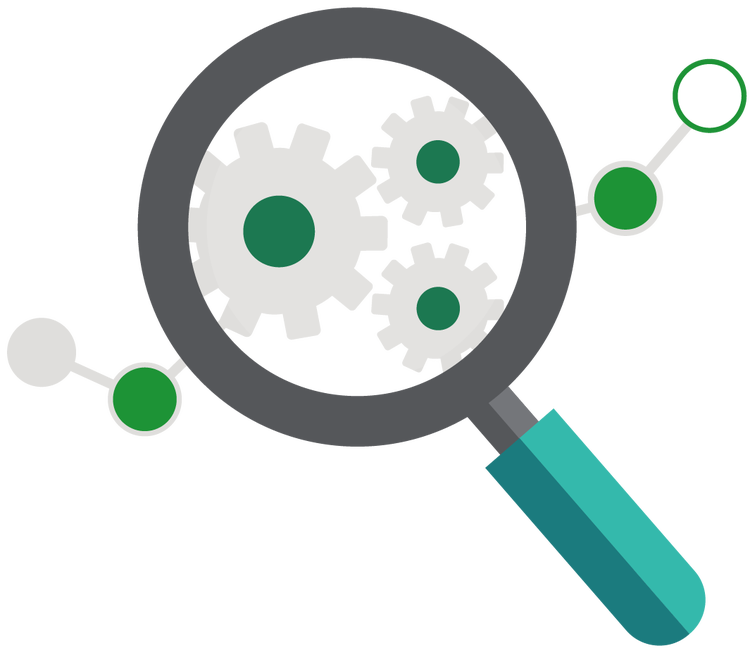 Key metrics to analyze:
Top performer turnover
Onboarding effectiveness
Time to productivity for new hires
Impact of unfilled headcount
Turnover by team, department, and job type
Ways to collect key metrics:
Turnover data: How many top performers leave each year, and what is their average time with the company?
Exit interviews: Why are top performers choosing to leave? Are they getting better offers elsewhere? Did the role not live up to what they thought they were accepting?
New hire survey for onboarding effectiveness: How well were new hires prepared for their new roles with onboarding training?
New hire manager input: What is the time to productivity of new hires—how soon were new hires able to do their jobs without supervision, hit quota, etc.? Did new hire performance match expectations based on their resume, interview, references, etc.?
Number of employees taking on extra work while headcount is replaced: How many hours of additional work are they completing, and how many employees are impacted?
How to use the data you find:
Once you identify key data, you need to analyze to understand why top performers are leaving your business by looking for patterns and trends.
For example, if top performers consistently rate your onboarding program as ineffective in their new hire surveys, or they are leaving within the first six months, it's time to review how well your onboarding program is preparing new hires for their roles.
Before you can jump in and make changes, you're going to need to convince business leadership that the investment of time and money is going to be worth it.
To make a convincing business case to update your onboarding program, look at the impact the turnover is making to existing teams. Review the following:
Number of extra hours of work
Lost productivity on stalled projects
Total number of employees (and their salaries) who are picking up extra work
Connecting the HR impact of a better onboarding program to lower turnover, less disruption to other employees, and less revenue lost creates an easy argument for more HR resources.
What tools can HR use to track HR metrics?
The data you need to get started with people analytics—while typically available—may be spread across multiple spreadsheets, tools, or platforms that aren't always connected. If it's hard to find basic information because of inefficient, manual, or time-consuming processes, organizing it in a way that will glean important insights or trends can feel overwhelming.
If you're ready to start digging into your data to find real insights for your business, especially if you're ready to see how your HR initiatives are impacting your business's bottom line, you need to get your data ducks in a row.

The simple truth is, if your HR data isn't easily accessible and accurate, you won't be able to deliver timely or reliable insights.
Find yourself wondering if your data is accurate or how you can move forward with disconnected systems? Here's what you can do:
Confirm your current data accuracy. Ask employees to confirm the accuracy of the employee data you already have available. You can do this in one-on-one meetings with managers or through your HR system.
Consolidate your HR systems (or connect disconnected systems) so you have a single source of truth.
Gather missing employee data. If your business is behind on collecting important employee data (especially data that's critical for payroll or legal compliance), start collecting that information today.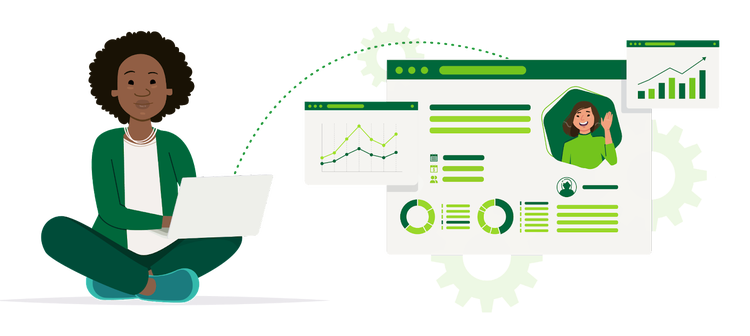 While finding the right tools for people analytics can be challenging, the good news is many human resources management systems (HRIS) eliminate the need to clean, track, store, measure, and report data yourself. Instead, the right HR software will deliver automated, digital, real-time reports.
An HRIS is so effective at aiding people analytics reporting that at least
47% of HR professionals
use HRIS reporting to measure HR's impact.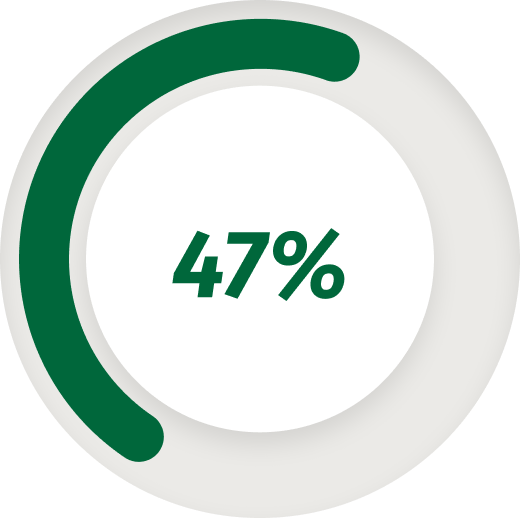 As you review your options for people analytics tools—like an HRIS—look for the following:
Use a tool that generates reports automatically using data stored in your system. This saves your team time and reduces the need to hire an HR employee with specific analysis skills.
Select a tool that prioritizes simplicity, security, and ease of use (especially with reporting). This makes the tool more accessible and usable for everyone on the HR team, regardless of analytics skills, and makes adoption easy for everyone else.
Choose a tool that is built for HR. Retrofitting other reporting tools for HR's specific needs often doesn't work and misses out on important HR-specific reporting needs.
What to look for in an HRIS
One Digital Tool for All Your Employee Data
HR data and documents often live in multiple systems, platforms, or spreadsheets. This leads to time-consuming redundancies when you're double entering data, trying to pull data from multiple systems into a single report, or checking multiple tools for different data sets.
Add in the significant security risks and tedious upkeep of storing information in massive spreadsheets and it's clear why the better route is a digital solution—like an HRIS—with a central repository for all of your employee data. With one digital tool for all of your employee data you'll save time and keep all the data safe and secure.
Robust, Real-Time Reporting
It can be hard to meet executive reporting demands or even start your people analytics journey if your HR toolset doesn't include some basic or advanced reporting functions. Trying to cobble together an analysis of multiple data points is challenging for even the most practiced analytical team.
Instead, consider an HRIS that has robust-reporting capabilities built in. With reports already built-in to a system that's designed for HR, you can easily gain insights into the people analytics questions you're ready to start answering.
Automated and Streamlined Data Management
HR teams are often interrupted by ad-hoc employee requests or shoulder-taps to check basic employee information. These time-consuming tasks and the other HR workflows that are often manual—approvals, recruiting workflows, etc.—can make it challenging to find the time to do true people analytics research and analysis.
Look for an HRIS that can automate basic HR tasks (e.g., approvals) and streamline data management to free up your time for the more important and strategic work of people analytics.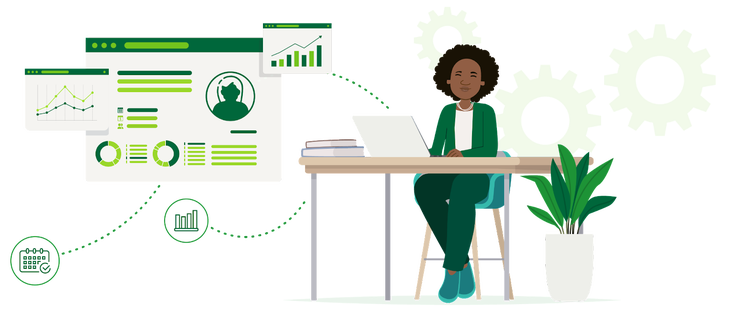 A quick note about security and compliance
An HRIS can help your HR team by eliminating the compliance and security risks associated with keeping employee data and documents on your computer, on your server, and in spreadsheets. And, by bringing reporting in-house to the HR team, there's no concern over providing access or sharing data with an analysis team that might not have the right authority to view private employee data.
How BambooHR Helps You Collect and Analyze Your People Data
BambooHR can help your HR team earn a seat at the strategic table with valuable people analytics insights that will set you free to do great work by offering:
A single source of truth—manage all HR data and documents in one place
Data shows that when teams focus on HR analytics by using HR software, they're 5x less likely to have trouble collecting data. A single source of truth—a centralized solution for all of your HR data and documentation where everything works together—eliminates the need to log in to multiple systems, keep information in multiple places, and worry about safety and security of your information.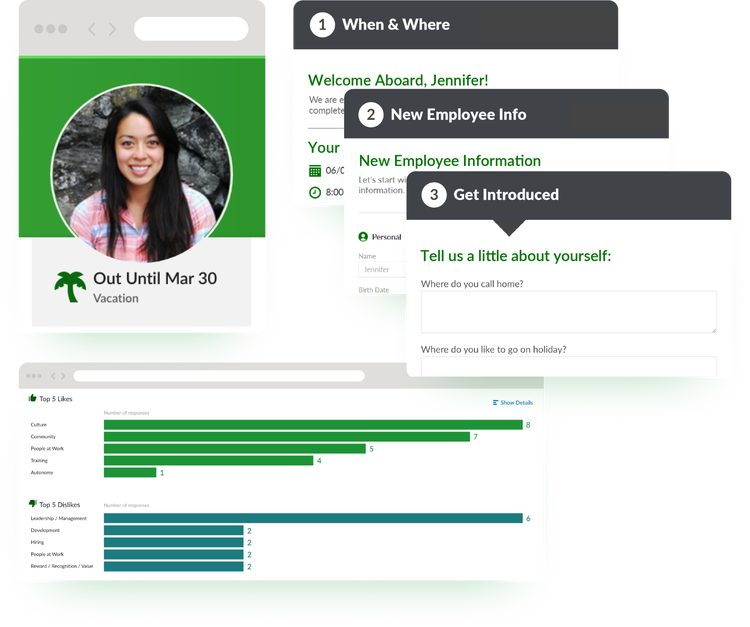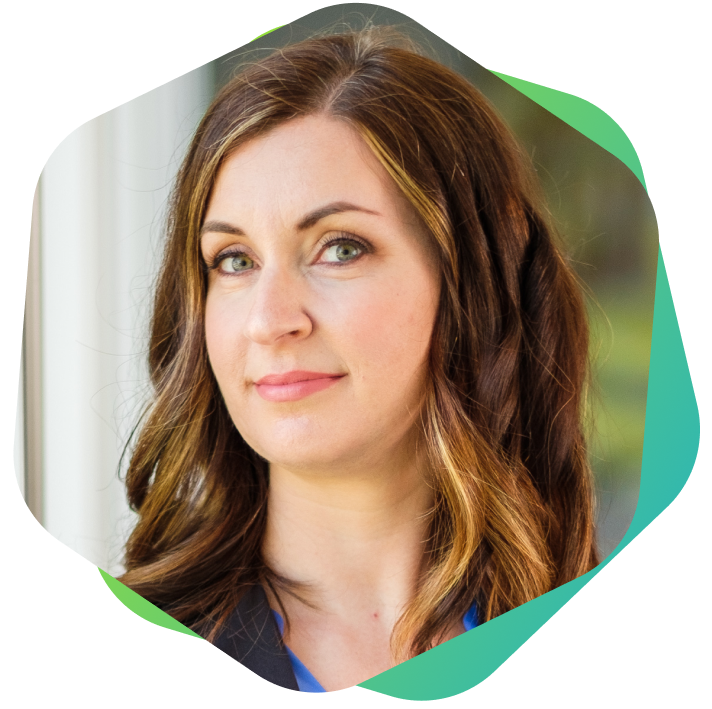 "A centralized system that can automate our onboarding and offboarding frees up a ton of time within my team that we can now use to really meet the important part of HR, which is working with our people, developing and growing them. And that allows me in my role to [focus on] strategy and the bigger picture."
—Tracy McDonald, Thinkific, BambooHR customer
Real-time insights—be more strategic partners for your business
87% of BambooHR customers agree that BambooHR helps free them up to be more strategic. With more real-time data, insights, and convenient reporting tools, it's easy for HR leaders to utilize people analytics and connect HR initiatives to business successes.
"Instead of always reacting, [BambooHR helps us have] an opportunity to be more strategic. Now the HR team can actually do 'looking forward' work, which impacts engagement and retention."
—Jane Jaxon, Wistia, BambooHR customer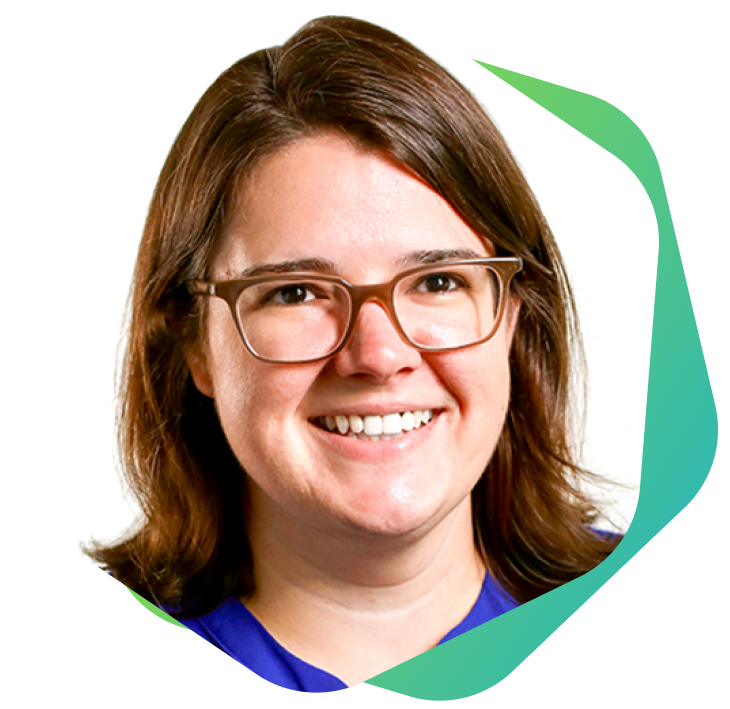 Automation—Save you and your team time.
Customers who make the switch from spreadsheets to BambooHR see savings of nearly 16 hours every week. On average, BambooHR customers are saving at least $27,000 every year with BambooHR.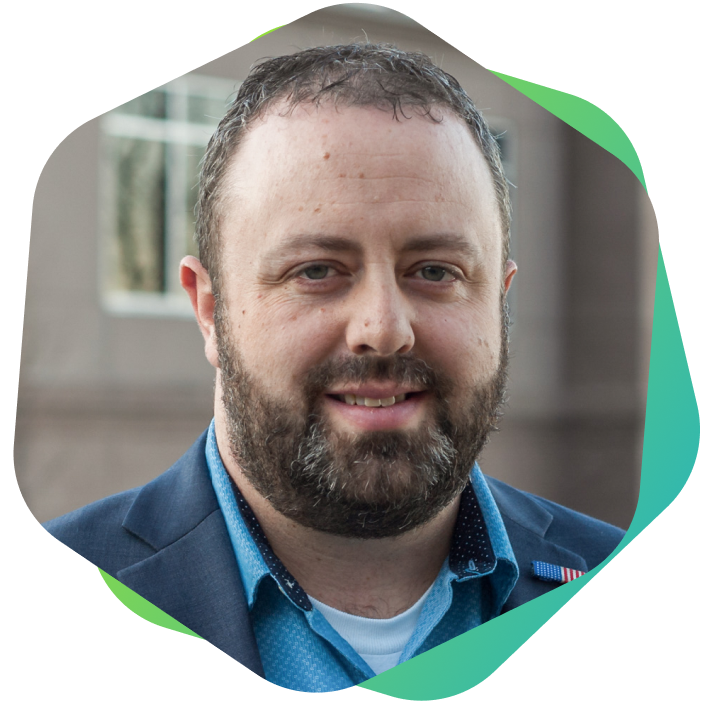 "...I would say ultimately that [BambooHR] probably saved us another hire because that was where I was getting to. [I was thinking] I need to hire another person to just track all the paperwork that's going along with this. So when we brought on BambooHR it was like bringing on a new hire."
—Ben Brubaker, Assure Services, BambooHR customer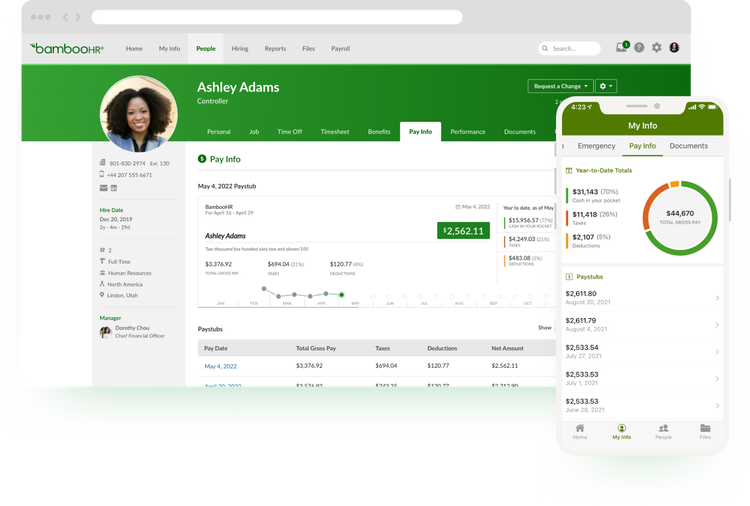 Powerful data insights are only a click away.
With BambooHR®, you can manage and report on all of your sensitive people data with an organized, secure database—no technical experience required.
Hungry for More? Keep Reading
About BambooHR:
Serving more than 30,000 organizations and over three million employees worldwide, BambooHR® is the only HR software designed for small and medium-sized businesses. BambooHR makes it easy for growing companies to manage essential employee information in a personalized, cloud-based, and secure system. BambooHR customers include innovators like Asana, Foursquare, Stance, Change.org, Jane.com, and Postmates. With customers in 100 countries, BambooHR's goal is to set HR professionals and organizations free to do great work. BambooHR also hosts more than 30,000 HR professionals at its annual HR Virtual Summit. To find out more, visit bamboohr.com or follow @bamboohr on social media.