PayFit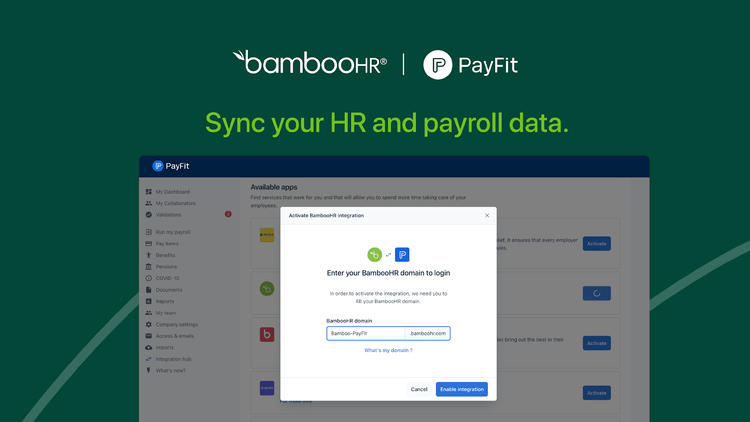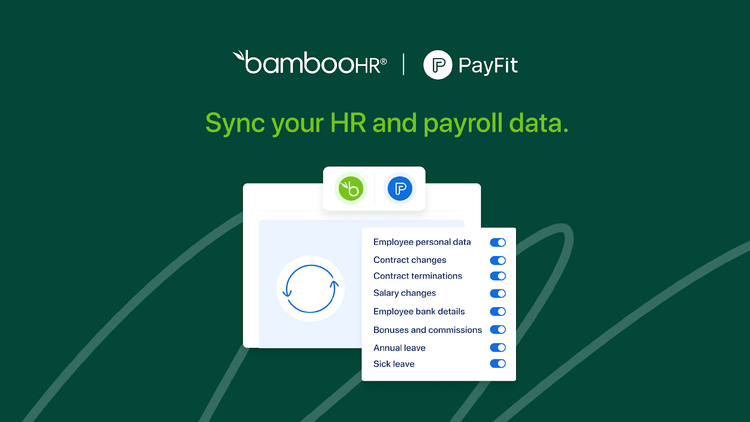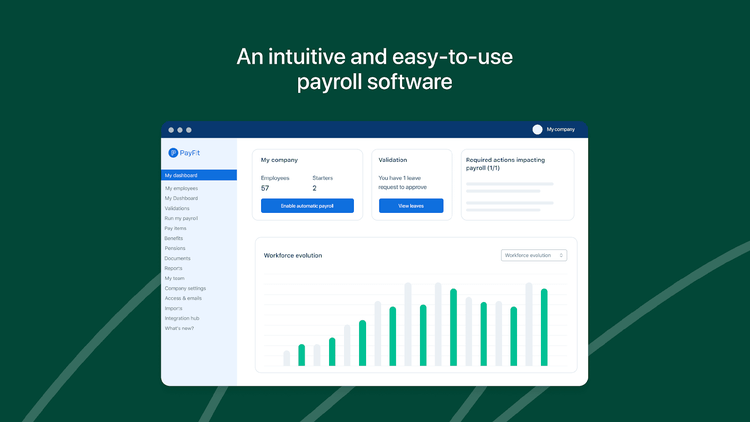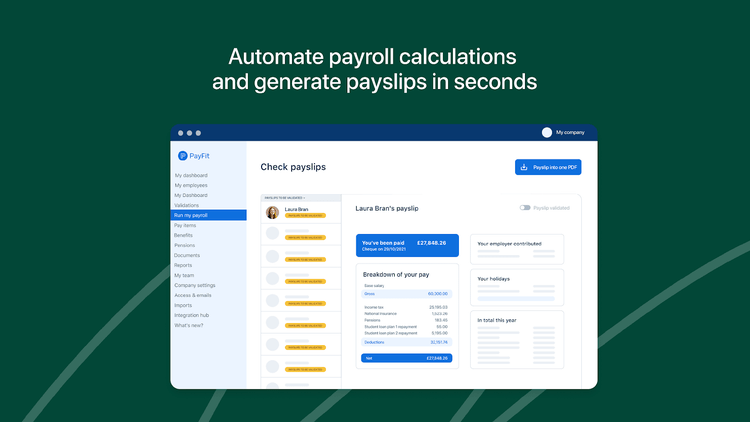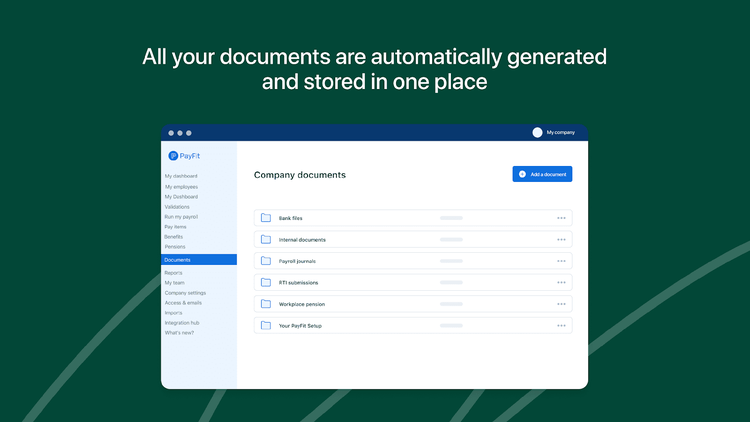 Discount Packaging
BambooHR customers can join PayFit with a 3 months free trial. If you're not satisfied, you can cancel with no strings attached.
*Please note: This offer will only be available to new customers to PayFit UK referred directly by BambooHR and the BambooHR Apps Marketplace.
Overview
PayFit is a cloud-based payroll application that gives you the visibility and automation you need to easily manage your payroll, with dedicated support from payroll experts.
With many businesses often choosing between in-house or outsourced payroll, PayFit looks to offer a hybrid alternative. By providing the best of both — e.g. the control and visibility of in-house and the expertise and specialism associated with outsourcing — you can enjoy the best payroll experience possible.
Through automating your payroll admin, PayFit allows you to free up your time and focus on other core tasks such as prioritizing your business's growth and keeping your employees happy.
PayFit integrates seamlessly with BambooHR to eliminate manual data entry and payroll errors.
Automation of core payroll tasks
PayFit automatically produces all monthly outputs, including payslips, RTI and pension submissions, accounting journals, and reports.
Dedicated support
CIPP qualified payroll professionals available to provide help and support with any queries.
Payroll calculation transparency and custom reporting
A full breakdown of all payroll figures is provided to give clarity on the monthly payroll as well as a robust reporting functionality. PayFit's payroll journals are compatible with all major accounting software.
Compliance and data security
PayFit is ISO 27001 certified by an independent auditor and committed to keeping your data secure. PayFit is also HMRC approved to ensure you're fully compliant.
Integration
How it works
Users connect to the Integration Hub on the PayFit app to set up the integration with BambooHR. From there, the user can authenticate with BambooHR using OpenID. If the authentication is successful, PayFit will run every day at 01:00 am API queries to the BambooHR server to fetch the latest changes in the HR data:
Changes in Personal Information such as name, gender, address, etc…
Changes in Employment Information such as salary, end date, etc…
Changes in Bonuses and Commissions
Changes in Annual leave and Sick leave
If any changes are detected, they are then applied to PayFit and the user will be able to see the latest HR data on PayFit.
What data syncs?
BambooHR Field
Sync Direction
PayFit Field
Field Logic or Notes
Is this turned on by default or is it configurable?
First Name
First Name
Any change for this field on BambooHR is applied to PayFit
Configurable
Middle Name
Middle Name
Any change for this field on BambooHR is applied to PayFit
Configurable
Last Name
Last Name
Any change for this field on BambooHR is applied to PayFit
Configurable
Gender
Gender
Any change for this field on BambooHR is applied to PayFit
Configurable
Birthday
Date of Birth
Any change for this field on BambooHR is applied to PayFit
Configurable
Address 1
Address Line 1
Any change for this field on BambooHR is applied to PayFit
Configurable
Address 2
Address Line 2
Any change for this field on BambooHR is applied to PayFit
Configurable
Zipcode
Postcode
Any change for this field on BambooHR is applied to PayFit
Configurable
City
City
Any change for this field on BambooHR is applied to PayFit
Configurable
Home Email
Private Email Address
Any change for this field on BambooHR is applied to PayFit
Configurable
Work Email
Professional Email Address
Any change for this field on BambooHR is applied to PayFit
Configurable
Home Phone
Phone Number
Any change for this field on BambooHR is applied to PayFit
Configurable
Employee Number
Payroll ID
Any change for this field on BambooHR is applied to PayFit
Configurable
National Insurance Number
National Insurance Number
Any change for this field on BambooHR is applied to PayFit
Configurable
Job Title
Job Title
Any change for this field on BambooHR is applied to PayFit
Configurable
Original Hire Date
Start Date
Any change for this field on BambooHR is applied to PayFit
Configurable
Termination Date
End Date
Any change for this field on BambooHR is applied to PayFit
Configurable
Pay Rate
Salary
Any change for this field on BambooHR is applied to PayFit
Configurable
Pay Rate Effective Date
Salary Effective Date
Any change for this field on BambooHR is applied to PayFit
Configurable
Standard Hours Per Week
Hours Worked Per Week
Any change for this field on BambooHR is applied to PayFit
Configurable
Annual Leave
List of Annual Leave Periods
Any change for this field on BambooHR is applied to PayFit
Configurable
Sick Leave
List of Sick Leave Periods
Any change for this field on BambooHR is applied to PayFit
Configurable
Bonuses + Commissions
Bonuses + Commissions
Any change for this field on BambooHR is applied to PayFit
Configurable
Custom Fields
Custom Fields
Any change for this field on BambooHR is applied to PayFit
Configurable
Publisher
BambooHR
Updated: 12/22/2021
Phone Support:
Customers can contact PayFit via the Help Center in the app
Email Support:
Customers can contact PayFit via the Help Center in the app
Support Hours:
9am - 6pm GMT